Plan a Fishing Trip to the Outer Banks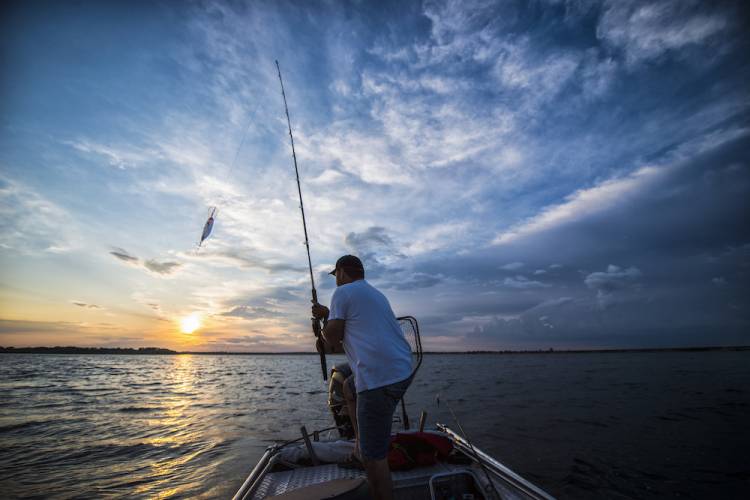 If you're looking for an amazing fishing getaway then you'll want to come visit the Outer Banks. Find yourself escaping from the busy fishing areas along the coast to enjoy the peace and quiet of OBX. You'll be able to cast your line for a variety of different species found on the North Carolina coast. From the Currituck Sound to the Atlantic Ocean, there are many great places to host your next Outer Banks fishing trip.
When you're planning your next trip to the Outer Banks, you'll want to think about the type of fish you'd like to catch and what experience you want to have. Whether it's relaxing and quiet or an exciting fishing charter, here are some great ideas and great places to stay on your next visit.
Go Big on a Fishing Charter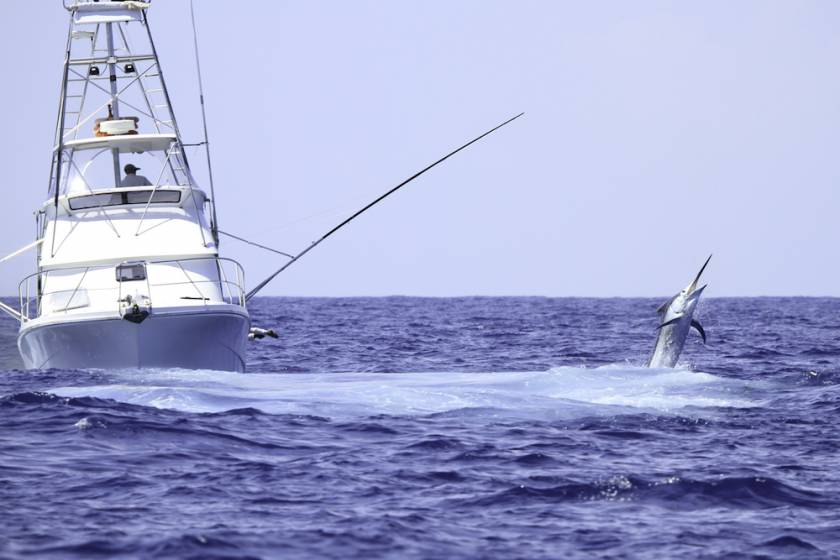 If you're a first time angler or a seasoned vet, there is always something new and exciting about hopping aboard a fishing charter. Not only do you get up close and personal with the marine life, but you'll also have a captain on-hand to help guide you in the best techniques and share their knowledge of the area. Fishing charters can either be inshore in the Currituck Sound or offshore in the Gulf Stream and there is no need for a fishing license since the captain already has one.
Currituck Sound charters take you up and down the coast of NC to catch some of the unique species in these brackish waters. More fresh water than salt, you can expect to catch large mouth bass, catfish, and sunfish on one of these exciting charters. Make sure you book ahead for larger parties while smaller parties might be able to hop on a charter that isn't full yet. 
Offshore charters take you about 15-18 miles out into the Atlantic Ocean where you can try catching some of the bigger game found in the Gulf Stream. From dolphins and marlins to wahoo and snapper, you'll be able to reel in some very large fish. The closest offshore charter can be found in the town of Wanchese which is about 20-30 miles away from Currituck County. 
Enjoy Peaceful Surf Fishing
If you want to relax and stay close to your vacation rental, the best option might be to enjoy surf or pier fishing right near the shore. Whether you're standing on the edge of the Currituck Sound or dipping your toes in the Atlantic Ocean, there are many amazing species to be caught and enjoy no matter where you cast your line, just don't forget to have your fishing license! 
Whether you want to catch some large mouth bass in the Sound or you're in the mood for grouper from the ocean, you'll be able to enjoy lots of local marine life close to where you lay your head at night. Clams, oysters, king mackerel, and flounder can all be caught from the shallow depths of the Atlantic Ocean and you'll have a lot of shoreline to choose the perfect spot. Keep in mind that there are recreation size and bag limits to fish caught in the area and you can find the complete list on the North Carolina Environment Quality site.
Bring your own gear or pick some up from the local bait & tackle shops and ask some for advice while you're there!
What You'll Need for Your Fishing Trip
First and foremost, you'll need a fishing license to be able to enjoy all the possible fishing in town. You can purchase a license online from NC Wildlife Resources Commission or purchase them from the local tackle shops. Once you have your license, you'll be able to cast your line immediately and enjoy throughout your trip! Licenses only cost $10-$18 for a 10-day pass or around $30 for an annual pass if you want to stay longer. 
Some other helpful items to bring along are sunscreen, small cooler for water, and plastic bags to keep your items dry. If you're headed offshore, Dramamine might be a good idea to avoid sea sickness as the waves can get large at times. There are so many different ways to enjoy the waters and fishing in the Outer Banks that you're guaranteed to have a great time no matter what you choose. 
Come Experience World Class Fishing and Book Your Outer Banks Vacation Rental Today!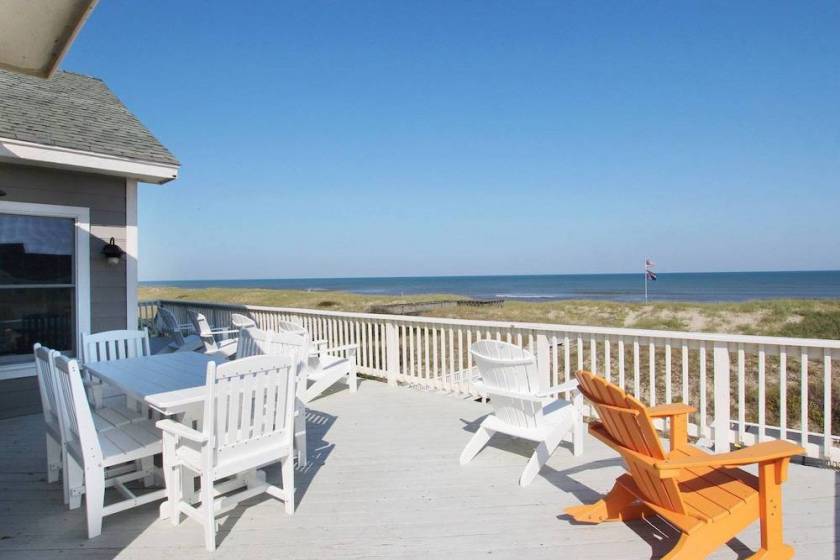 Whether you're looking for oceanfront accommodations or a private pool to enjoy between fishing adventures, Brindley Beach has the perfect vacation rental for you to enjoy your getaway. Choose from large oceanfront homes to bring a large group fishing, or stay in a smaller home and make it a peaceful retreat for your family. There is so much to love about the Outer Banks and you can experience it firsthand by booking your vacation rental now.